This 4th of July, you can make your campsite the talk of the campground when you set up your very own S'morgasbord for your family and friends to enjoy!  Sample new and delicious combinations of camping's signature dessert while you enjoy the local fireworks, your favorite tunes, and the freedom you have in this great country!  Learn how to set up your S'morgasbord below. Get this unique 4th of July camping recipe below!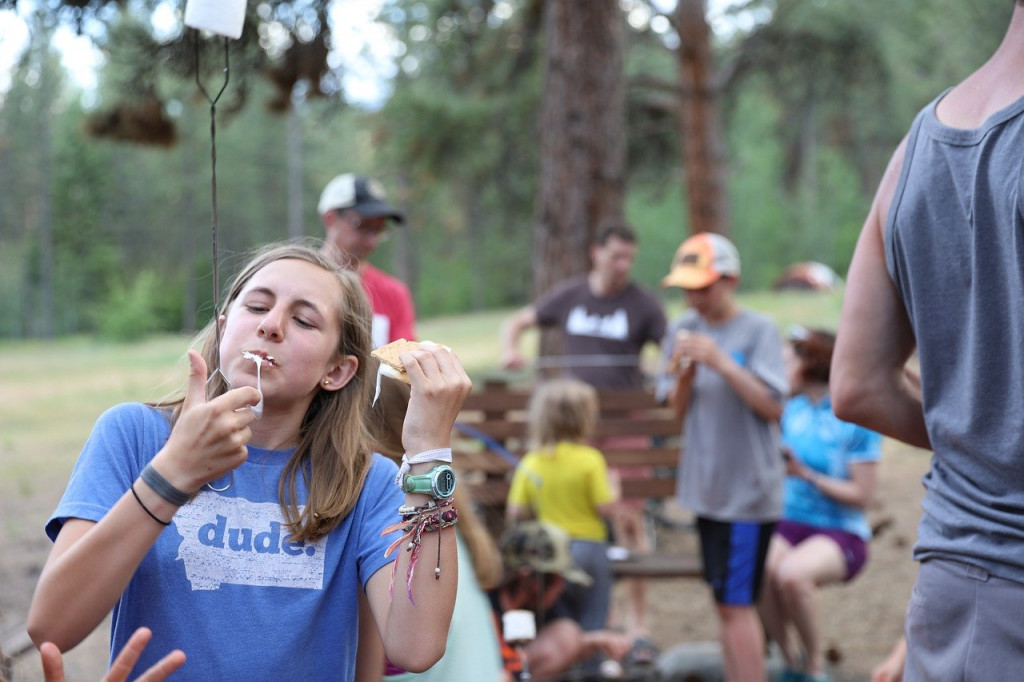 Supplies
Graham crackers
Marshmallows – regular and jumbo!
Ritz crackers – for a salty alternative!
Fudge graham cookies
Chocolate chip cookies
Toasted coconut marshmallows
Peanut butter
Chocolate Hazelnut Spread
Assorted chocolate bars – dark chocolate, chocolate with almonds, cookies and cream, Twix, Reese's Cups, etc.
Chocolate mints – Ande's, York patties, etc.
Strawberries – whole
Blueberries
Bananas
Marshmallow fluff
Whipped cream
Equipment:
Campfire or gas grill
Roasting forks
Paper plates
Lots of napkins or wet wipes.
Directions
Set up a folding table with a festive tablecloth over it.  Arrange a variety of serving plates and bowls with your ingredients displayed and easy to access.
Grab a roasting fork and start trying out new combinations!
Recommendations:
Try dipping a strawberry into the hazelnut spread, then into marshmallow fluff, and toasting until golden brown!

Melt your chocolates quickly by wrapping them in tin foil and set them near the fire while you roast your marshmallows. 

Try making "stuffed marshmallows" by cutting a slit into a jumbo marshmallow and stuffing it with chocolate.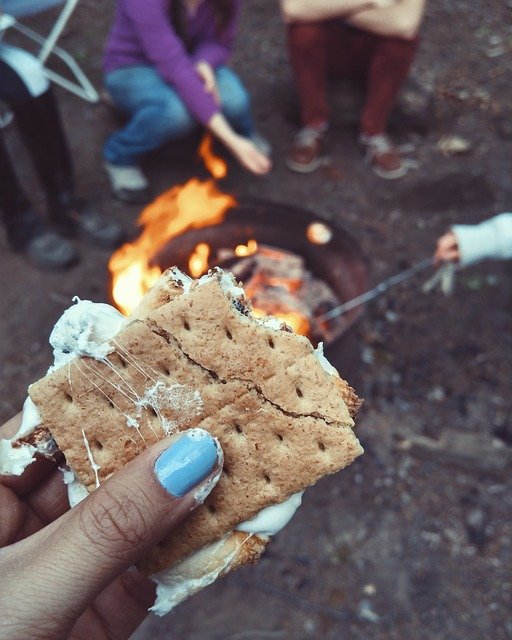 Contact us to find your dream RV today.