If you're new to the world of RVing, but can't wait to hit the road in a new fifth wheel, motorhome, or travel trailer, then you've to the right place.  The RVs for sale at Castle Country RV are available at incredible prices.  Find deals like this Cruiser MPG bunkhouse travel trailer on sale for just $26,995, with sleeping for up to nine!  Save up to $29,000 on this Coachmen Freelander class C motorhome.  However, before you take home an RV for your family, you need to know what kind of RV will suit your needs.  Learn more in this beginner's guide to RVing.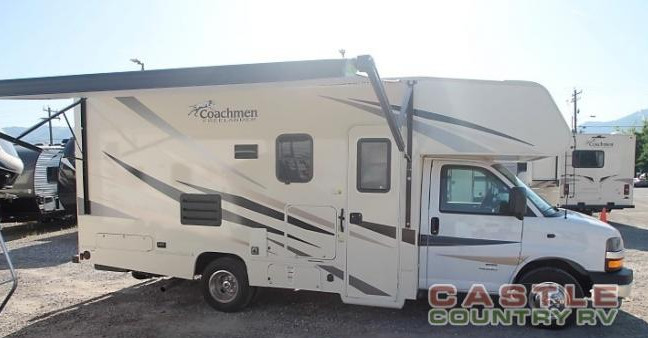 1. RV Types
There are tons of options out there for your new RV. Here is a list of some of the most popular types of RV
Motorhomes, like the one above, are built on a truck or van chassis and do not require a towing vehicle.  There are multiple classes of motorhomes, but the most common are classes A, B, & C. Talk to your dealer about which class would fit your needs the best!
Travel Trailers are pulled behind your vehicle via a standard hitch.  Travel trailers are often smaller than other RVs, but some are quite large and luxurious.  These trailers are lightweight and make excellent first-time RVs.  You can easily find travel trailer floorplans with outdoor kitchens, private bedrooms, bunkhouses, and more!
Fifth wheels are another towing trailer, but they require a special hitch to be installed in the bed of your truck.  Fifth wheels offer higher ceilings, residential furnishing options, and spacious living areas.  Fifth wheels are great for full-time RVers or large families because the interior space is more open than other RVs.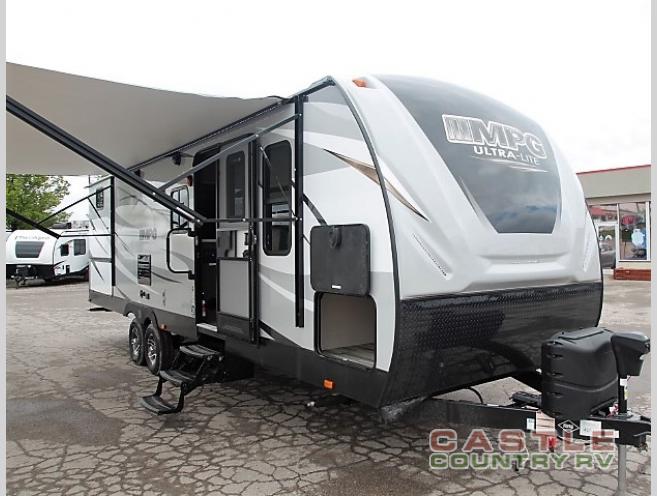 2. Basic Needs
Make a list of the basics that your family is looking for in their RV.  Do you need a separate bedroom for the kids?  Is an outdoor kitchen a priority?  Do you want to be able to tow, or would you prefer a motorhome?  All of these questions can help you to narrow down the search to an RV that fits you and your family.  If you're having trouble coming up with your list of needs, talk to your RV dealer.  They'll point you in the right direction!
3. Towing Capacity
You'll need to know whether your current vehicle has the towing capacity you need to tow your chosen RV.  If you decided that a motorhome is the best fit for you, then knowing the RV's towing capacity can help you safely haul a second vehicle or trailer behind the RV.  Visit our website's handy towing guide to find your vehicle's towing capacity.  Talk to your dealer about the towing capacity for your motorhome, or visit the manufacturer's website for more information.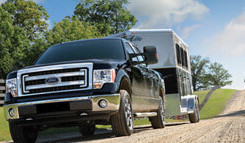 If you're ready to leap into RVing, then contact us today.  Our experts will help you find the ideal RV for your family.