If you're looking for an excellent option for your next tail gating party or camping trip, these delicious brats are the way to go. You'll love how easy and quick these brats cook and the amount of flavor they'll pack into every bite. Get the full camping recipe below.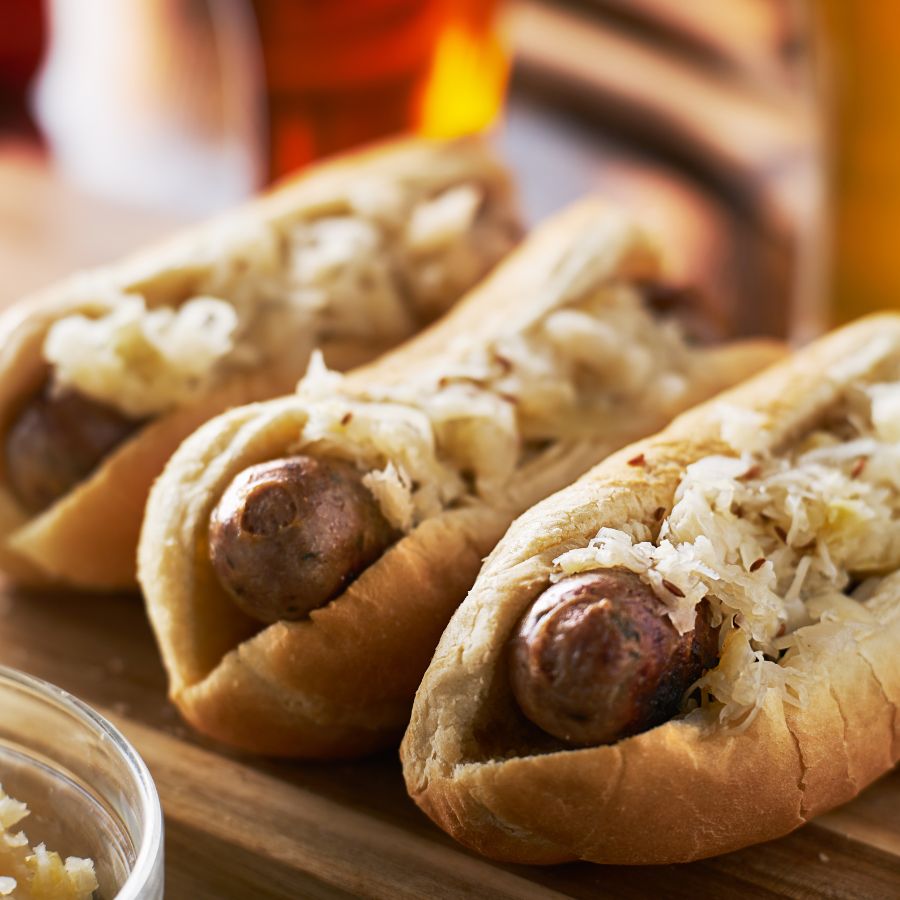 Ingredients
6 bratwurst sausages
1 large onion
1 bell pepper
16 oz. beer
Hot dog buns
Whole-grain mustard
Sauerkraut
Relish
Directions
Start by washing and drying all of your produce.
Thinly slice the onion and bell peppers.
Heat a large cast-iron skillet on the grill at high heat.
Add the brats to the grill and char for about 3 minutes a side.
Dump the onions and peppers, beer, and the brats into the skillet. Cover, and let cook for 20 minutes, or until the beer is reduced.
Toast the buns and serve with a sausage, onions and peppers, mustard, and sauerkraut.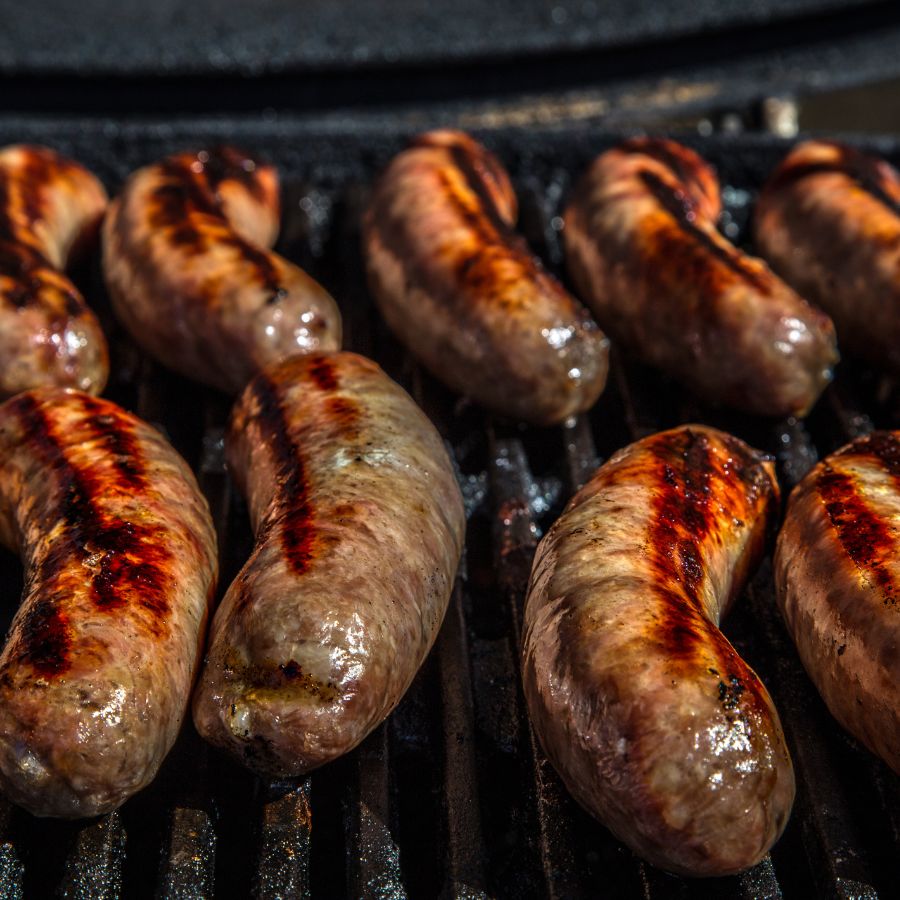 Contact us today to find the perfect RV for your adventures!