Give your family the nutrition they need to keep up on the trails when you make this delicious camping recipe from HowSweetEats.com! You'll love how the honey mustard glaze caramelizes on the grill, giving you a perfect marriage of sweet, salty, and that wonderful char that comes with cooking over the campfire! Get the full recipe below!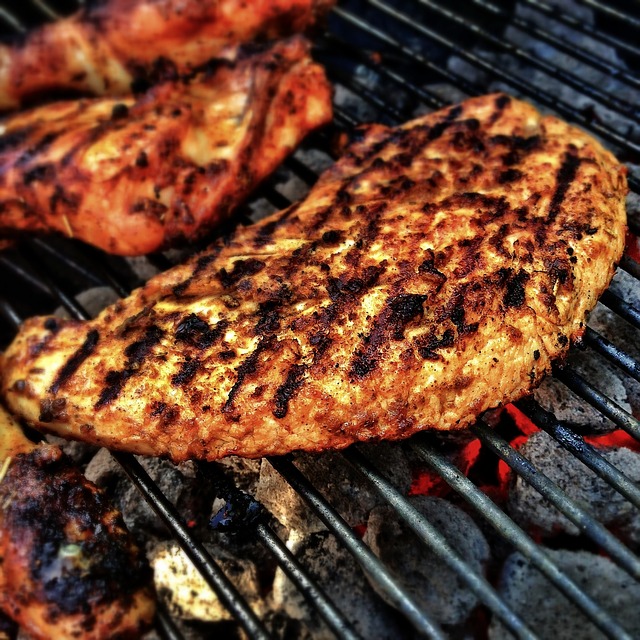 Ingredients
Recipe adapted from one found on HowSweetEats.com
1 lbs. boneless chicken thighs
⅓ c. and 3 tbsp dijon mustard, separated
¼ c. and 2 tbsp honey, separated
2 tbsp olive oil
kosher salt and pepper
4 c. broccoli florets
garlic powder
chives, for garnish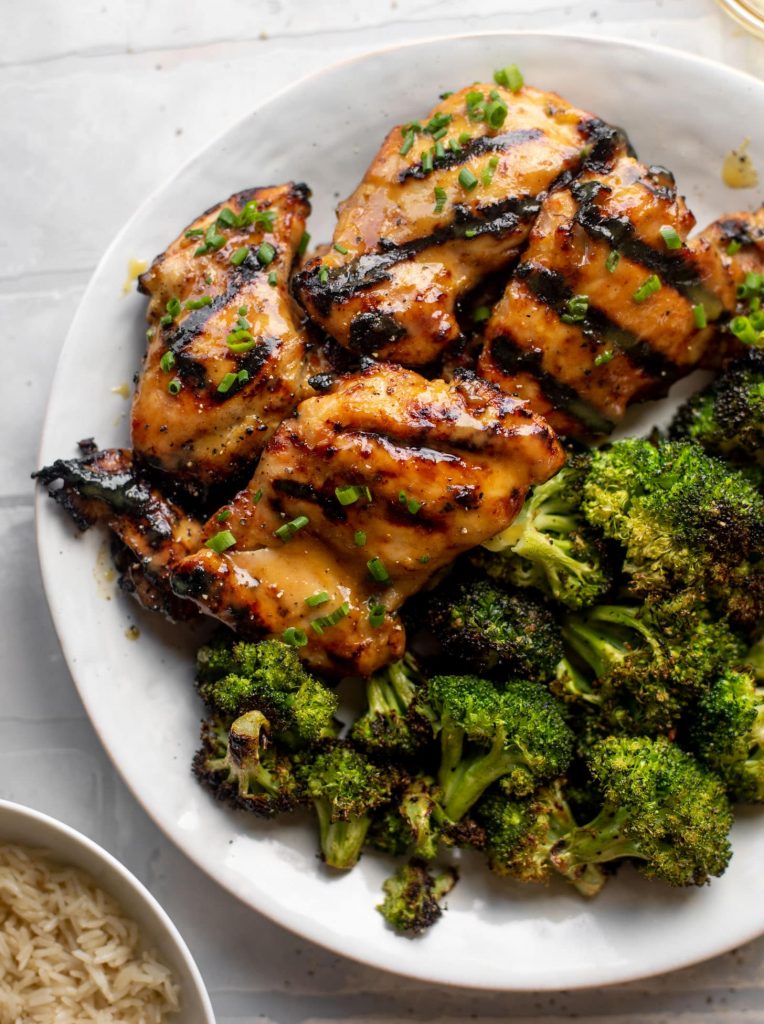 Directions
In a small bowl, whisk together the 1/3 c. Dijon mustard, 1/4 c. honey, and 1 tbsp olive oil until blended.
Add the chicken to a zip-top bag and pour the marinade over the chicken. Seal and massage until chicken is thoroughly coated.
Place in the refrigerator for 1-2 hours or until ready to grill.
Preheat grill to high and remove the chicken from the fridge.
In the same small bowl as before, whisk 2 tbsp honey and 3 tbsp Dijon mustard to use to baste the chicken while it cooks.
In a large bowl, add the broccoli florets and coat with olive oil. Season with salt, pepper, and a pinch of garlic powder. Toss until thoroughly combined.
Add the broccoli to a large sheet of aluminum foil, layered 2-3 times with the edges folded up like a tray.
Place chicken on the grill and cook for 5-6 minutes per side. The internal temperature should reach 165 F. During the large few minutes, brush each side of the chicken with the basting mix to caramelize.
While the chicken is on the grill, place the broccoli "tray" on the other side of the grill. Grill both covered, tossing the broccoli every few minutes to evenly char it. Approximately 10 minutes.
Allow the chicken to rest for 5 minutes and serve over rice!
Find your dream RV for the best price when you shop at Castle Country RV! Contact us today to order your new travel trailer, fifth wheel, or motorhome!