Take a little flavor of the bayou on your next camping trip in your brand-new Crossroads Cameo fifth wheel from Castle Country RV. This easy camping recipe is simple to make and sure to be a crowd-pleaser.
Bonus recipe: cornbread cakes! These flat cornbreads and a delicious side-dish to the spicy jambalaya.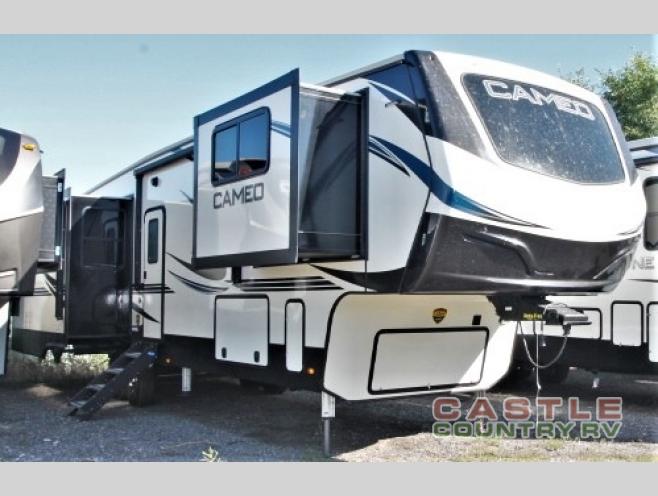 Ingredients:
For the jambalaya:
½lb andouille sausage, sliced

1 skinless chicken breast, chunked

½lb shrimp, deveined and tails removed

1 tbsp canola oil

1 med. Onion, chopped

1 red bell pepper, chopped

1 15 oz can diced tomatoes

1 large celery stalk, thinly sliced

¼ tsp thyme

1 tsp oregano

¼ tsp cayenne pepper

½ tbsp Cajun seasoning

1 cup chicken broth

1 cup rice (can be cooked separately if you prefer)
For the cornbread cakes:
*You can opt to use a boxed cornbread mix for these, like Jiffy. Using a box mix will save time and cut down on ingredients needed, but if you prefer to make from scratch, this recipe is delicious!
1 cup self-rising flour

1 cup cornmeal (all-purpose)

2 tsp baking powder

½ tsp salt

1 tbsp sugar

¾ cup buttermilk

2 eggs

1/3 cup water

¼ cup melted butter

1-2 tbsp butter for frying
Tools:
Dutch oven

Iron skillet
Spatula
Whisk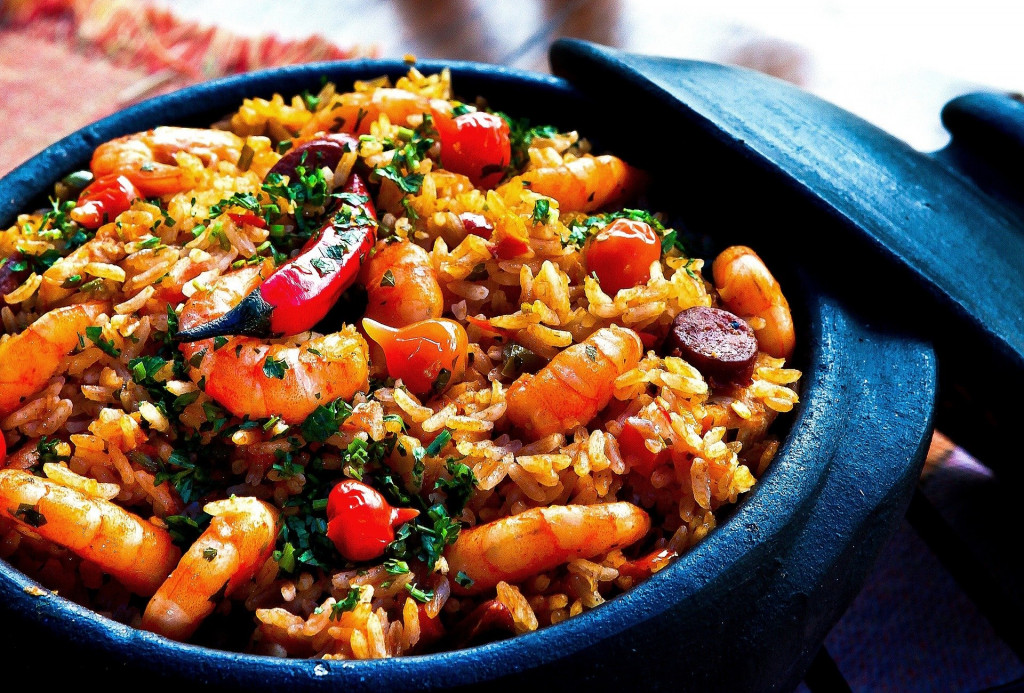 Instructions:
Set up your Dutch oven over the fire pit and build a medium fire underneath. Heat the oil for your jambalaya until it sizzles when water is flicked into it.

Add sausage, cook until browned and remove from the Dutch oven.

Place onion, celery, and bell pepper in the oven. Cook until browned, 5-7 minutes, stirring occasionally. Be careful not to over-stir, or it will not brown properly, but don't forget to stir or your vegetables may burn.

Add chicken broth, chicken, tomatoes, thyme, oregano, Cajun seasoning, rice, and cayenne pepper to your vegetables, cover, and simmer for 10-15 minutes, or until rice is tender.

While your jambalaya is cooking, prepare your cornbread cakes.

Whisk together your dry ingredients: flour, cornmeal, salt, sugar, and baking powder.

Combine buttermilk, water, and melted butter. Whisk in eggs, one at a time.

Add the wet ingredients to the dry ingredients and mix thoroughly.

Don't forget to check your jambalaya frequently!

Heat an iron skillet over your fire and add the butter for frying.

Once the butter is sizzling, scoop a ¼ cup of the batter into the pan and cook until bubbles form, approximately 45-60 seconds, then flip. Cook on for an additional 30 seconds and remove from the pan. Repeat until the mixture is gone.

Uncover your Dutch oven and add in the shrimp and sausage — Cook for an additional 3-5 minutes.

Serve hot with a side of the cornbread cakes.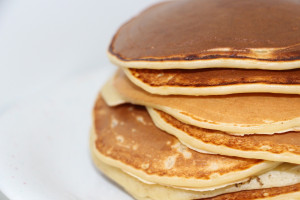 If you're ready to start your 2020 camping season off on the right foot, contact us today! We'll help you find the perfect RV for your whole family