Christmas may be different this year, so why not embrace the chance to try something totally new.  Sweep your family away on a Christmas vacation in one of the RVs for sale at Castle Country RV and end this year with a vacation you'll never forget.  Below, I'll show you my favorite tips for making your RV look and feel like you're home for the holidays, no matter where you travel.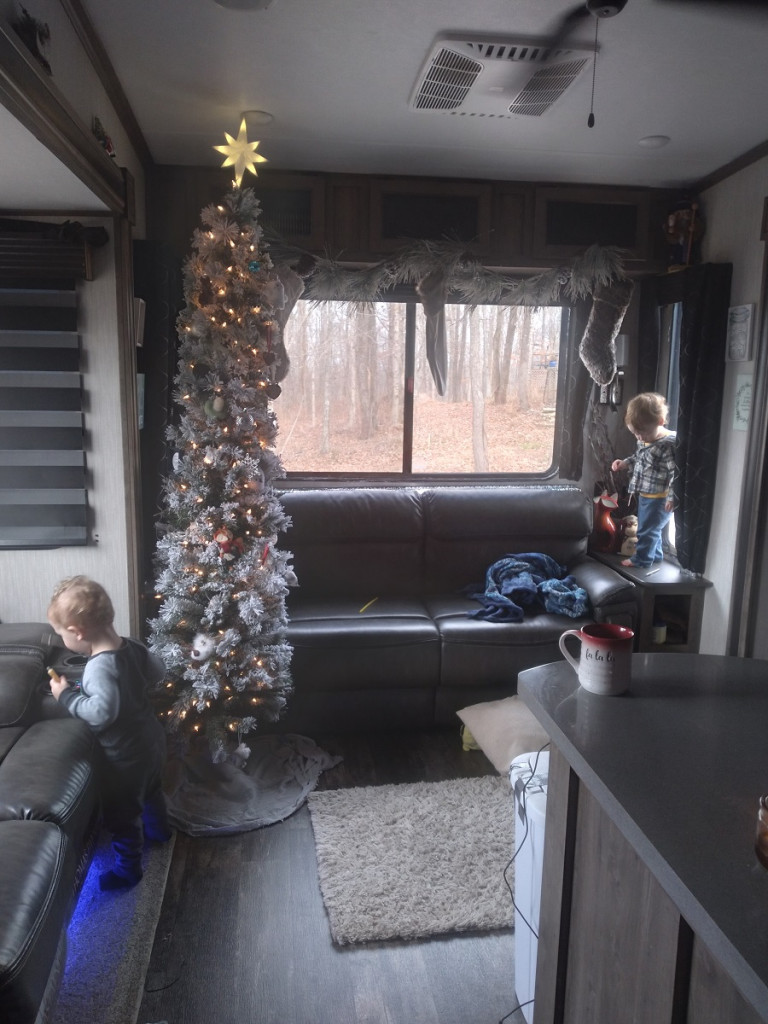 Outdoor Decorating
My family and I moved into a fifth wheel full-time this year, after selling our 2000 sqft house.  That house was much too big for us, and although I had always loved the idea of putting up outdoor lights, we never did because of the size of the project.  So, this year is the first time we've hung Christmas lights, and, let me tell you, it's magical!  I highly recommend decorating your RV's exterior because it makes it feel like home.  We opted for icicle lights around the top of our fifth wheel, an outdoor twinkling tree, and a Christmas fox, and it looks so warm and welcoming.
Christmas Trees
It took us a little time to decide what kind of Christmas tree to get, but we ended up with a 7.5 foot, flocked, pencil tree from Wal*Mart for about $80.  It's a perfect fit for our space because of the slim design, and it makes the living room feel so cozy.  I highly recommend getting a pencil tree or an alpine style tree for your camper this Christmas.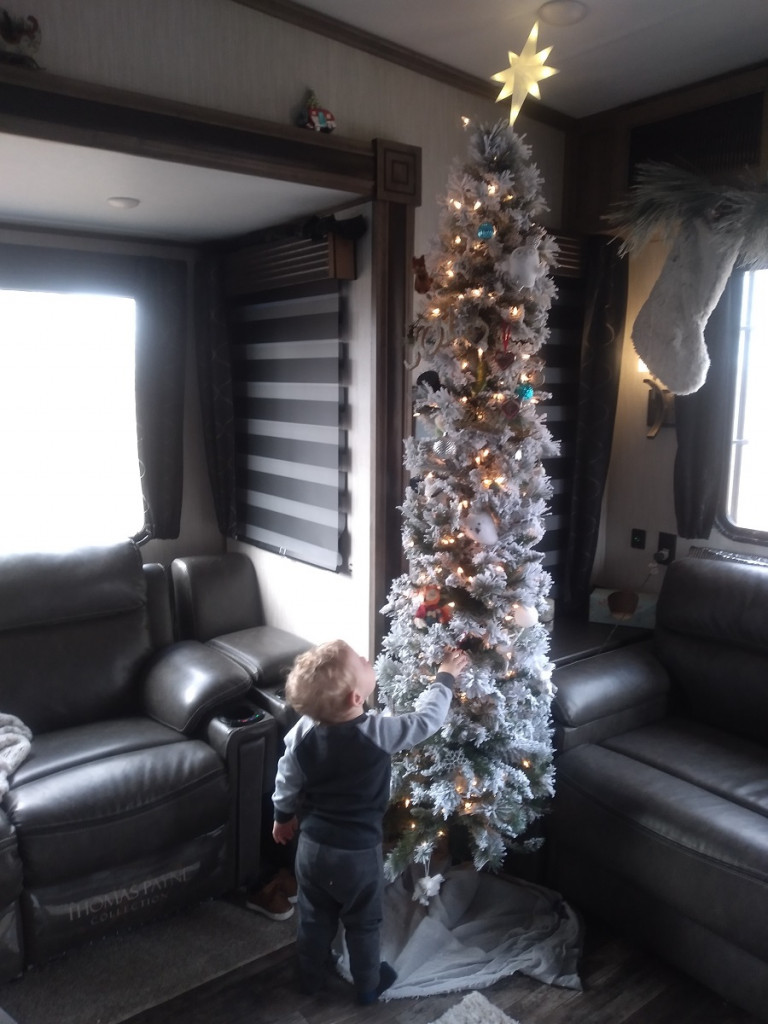 Stockings
If you use your fireplace a lot, hanging stockings above it is probably not the best idea. Instead, you can use the existing handles on your cabinetry for hooks or hang command hooks on your walls or cabinet doors. We chose to put up a pretty garland over some cabinets we don't really use and hang the stockings there. This keeps them out of the way but lets them be on display to make the space feel even more Christmasy.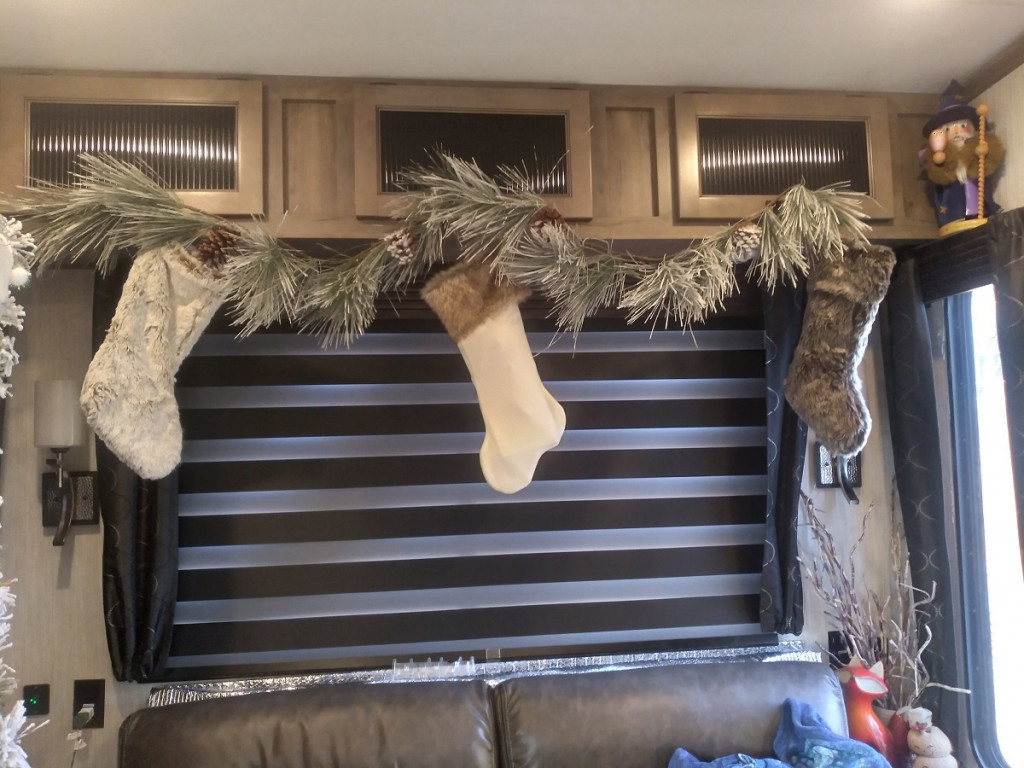 I hope these easy Christmas RV decorating tips can help you and your family make the most of this unusual holiday season!  If you're looking for the perfect RV for future vacations, contact us today!