If you're like me, your life is pretty full of chasing around a little one or two.  Just because you've got little ones in tow doesn't mean you have to give up your love of the campground.  Taking an RV trip in one of the RVs for sale at Castle Country RV may be just what you and your family need!  As a full-time RVer and mother of a spunky 15-month old, let me tell you, RV living is much easier with these RV tips for camping with toddlers.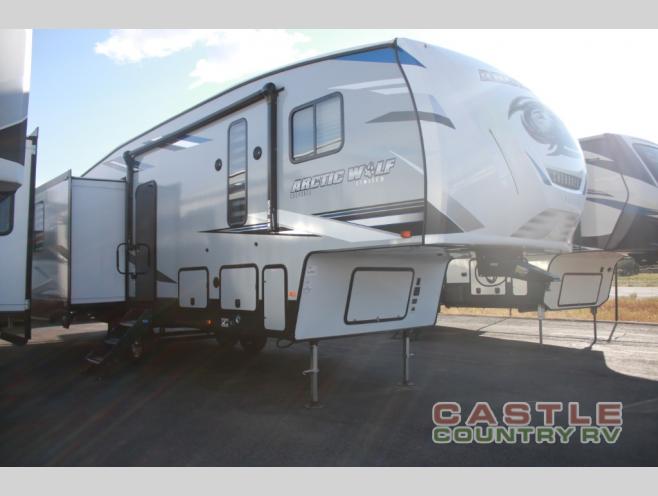 Bunkhouses are Great
First of all, don't just buy any RV.  You need to do your research and find a floorplan that's right for your family.  We decided that a bunkhouse RV was ideal for us because it gave our little one a room all to himself.  At Castle Country RV, this Forest River Cherokee Arctic Wolf fifth wheel for sale features a mid-bunk with an overhead loft that is great for older kids.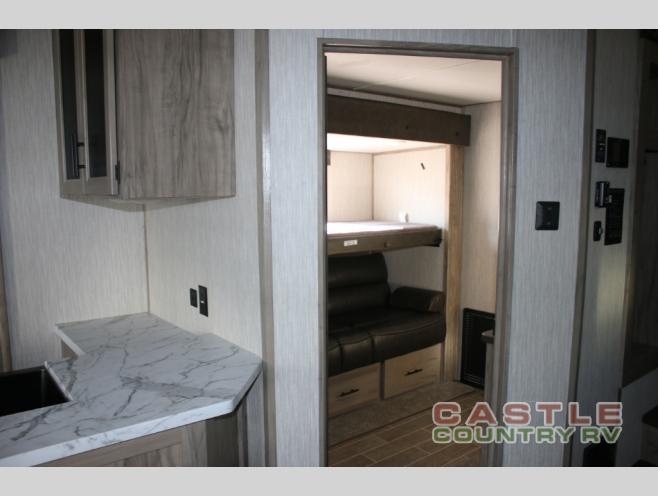 Space for Toys
When you go camping, you always make sure to pack your must-haves like your favorite mug, or an exceptionally warm blanket, maybe your favorite hoodie.  Your little one needs some creature comforts, too.  Be sure you have ample space for toys, books, and whatever else you need to make the RV feel like home.  We bought a rolling cart for the end of the island to keep all of his toys in.  Find more rear living room floorplans for RVs at Castle Country RV.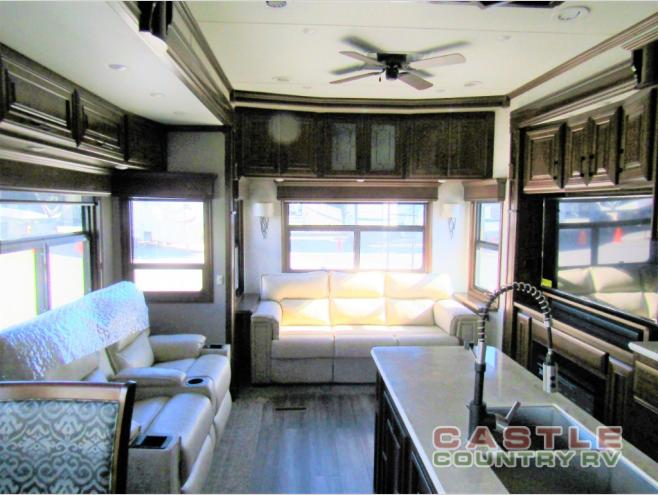 Take Time Outdoors
We have two rules in our home for fussiness, and number one is: head outside.  Over the years, I've found that a change of scenery is often all it takes to brighten up a mood.  This is true with toddlers and adults!  Usually, all my little man needs to fix his problems is time outside, playing in the dirt, running through the grass, or on a hike with Dad.  A great way to make spending time outdoors fun for everyone is by getting an RV with an outdoor kitchen or outdoor entertainment center.
Pack and Play
If you're going full-time, then you might want to consider redesigning your bunkhouse into a nursery, which is what we did.  However, if you're just planning a week away at your favorite haunt, then picking an RV with a large living room will give you plenty of space for a pack and play.  We use our pack and play for outdoor quiet-times, too.  This allows the kids to be outside, so they are happy, but contained so that we don't have to chase them all over creation.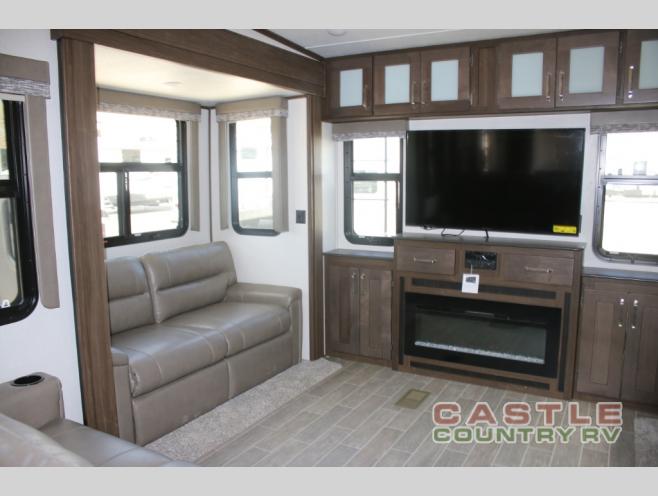 Whether you're dreaming of a week-long trip to the campground with your little family or trying to downsize into full-time RV living, you can make it work!  RV life with toddlers is doable, especially because there's less space to clean up after playtime!  Contact us today to find the perfect RV for your family.