No one likes to leave Fido at home when you're planning a trip to the campground; however, if you've never traveled with a dog before, it can be overwhelming. Here are the best RV tips for taking your dog to the campground!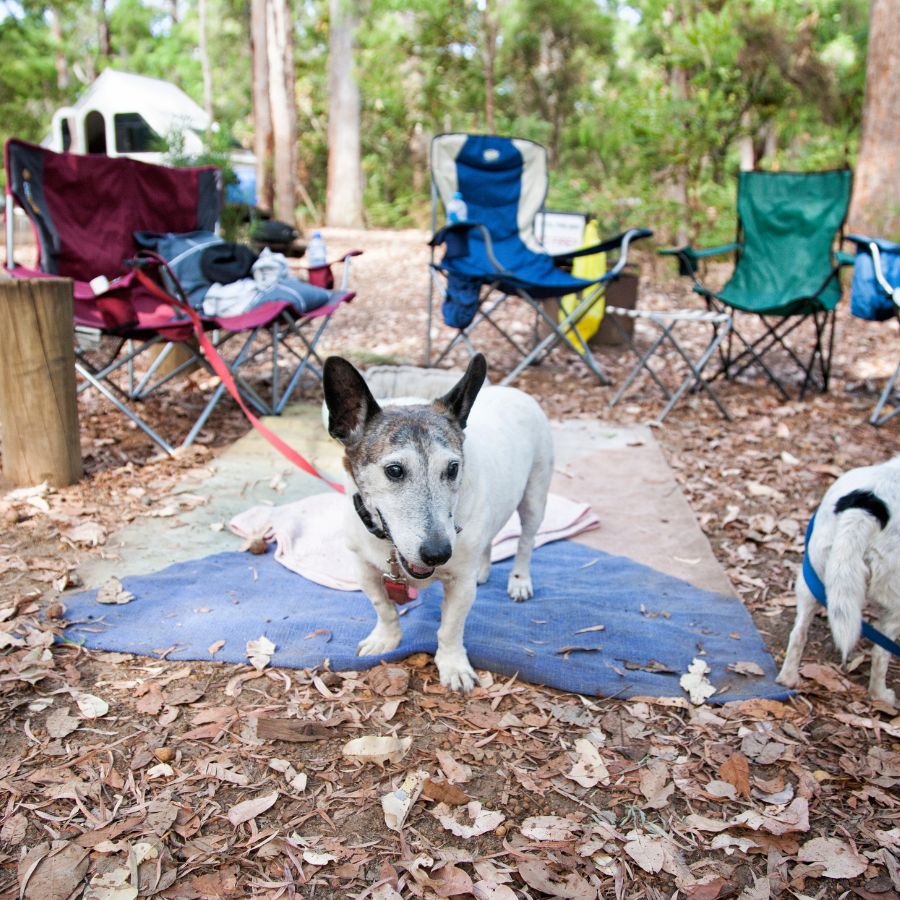 Prepare a List of Essentials for Your Dog
Well before you plan to leave, start making a list of the things your dog needs on a daily basis. Below is an example of common items pet owners need for their pets, but your dog might have additional essentials that you don't want to forget.
List of Dog's Must-Haves for Camping:
Food
Bowls for food and water
A collar
A leash
A lead to tether to the RV
Toys
Bed or blanket that smells like home
Verify the Pet Policy with the Campground Before Leaving Home
Most campgrounds will allow pets as long as they are kept on a leash and not left in the RV while you are away from the campsite. However, some campgrounds have strict policies against pets, and you could be asked to leave if you bring along your dog. Just call beforehand and verify.
Ask for a Copy of the Rules for Pets in the Campground
The last thing you want is for your vacation to be ruined through a misunderstanding or miscommunication of the campground rules regarding your pet. Although it is rare for campgrounds to have problems with dogs, as long as they are well-trained and kept close, it isn't unheard of. If you have any concerns, ask the campground for a copy of the rules regarding having pets on your campsite.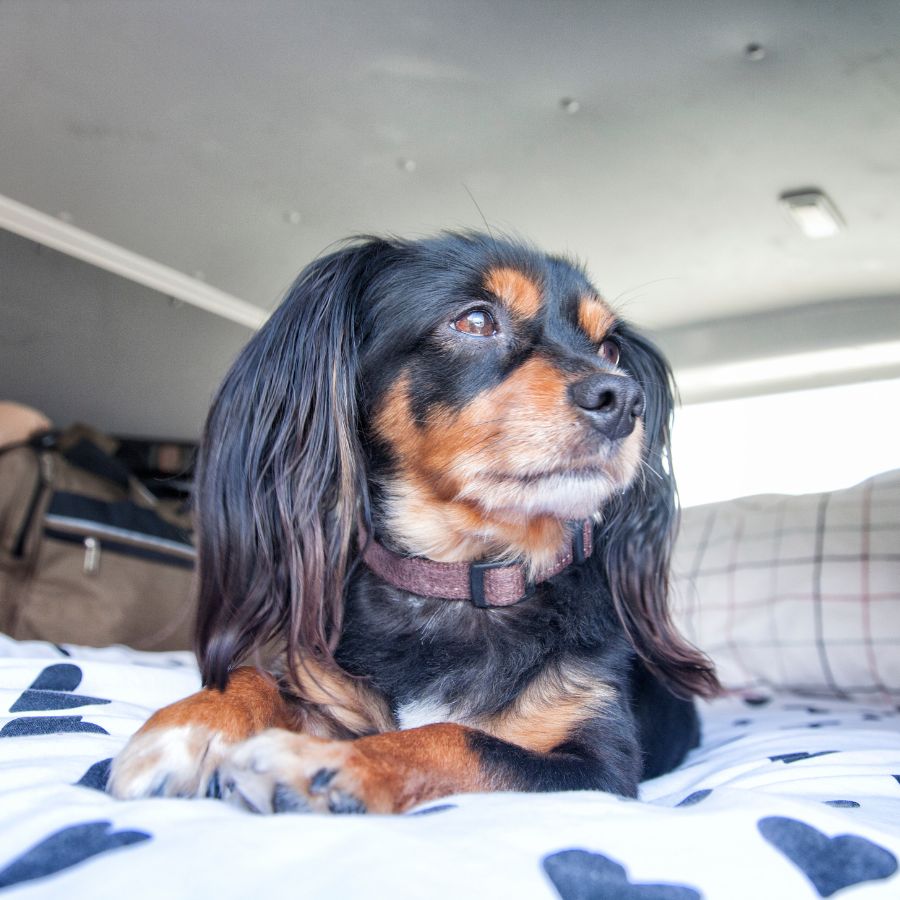 Bring Documentation of Rabies Certificate and All Vaccinations
Don't leave home without packing your dog's Rabies certification and any vaccinations. Keeping your dog vaccinated is often the key to whether or not a campground will allow your pet to tag along. If you don't know where the documents are, call your vet and get a copy of their records before you leave.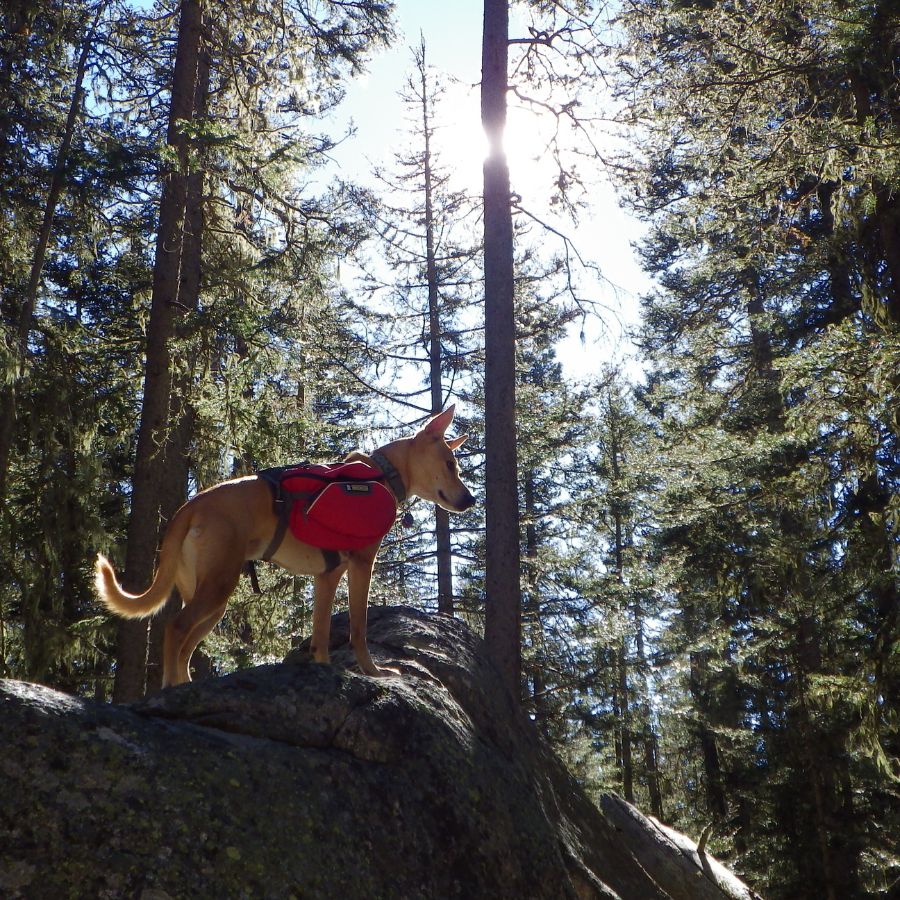 No matter where you plan to go for your vacations, being able to bring along your pet can make your family feel at home wherever you go. Contact us to find the perfect RV for your adventures today!