So… why buy a cargo trailer, anyway? We'll be talking about some of our best cargo trailers and why you'd want a cargo trailer in the first place. All of our utility and cargo trailers for sale in Utah have a wide range of convenience that will make your life a lot easier. Whether you're hauling wood or furniture, we've got the cargo trailer for you!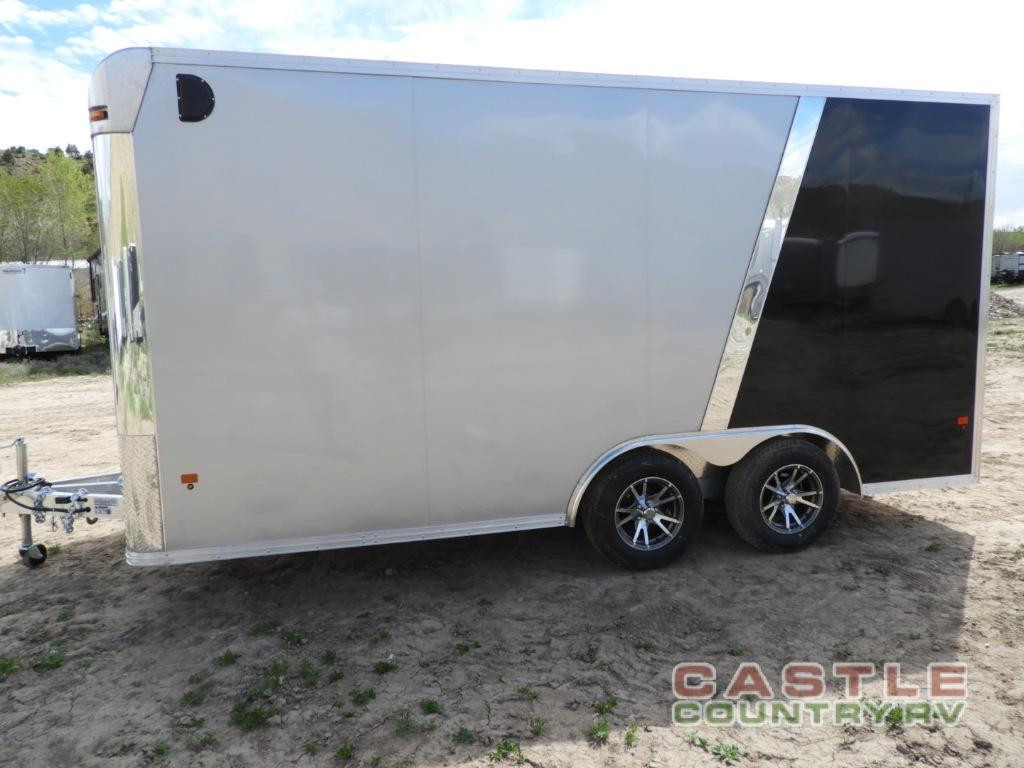 One great reason for having a cargo trailer is that you'll never have to rent. If you find yourself frequently searching for a trailer rental throughout the year, consider buying at some of our low prices. We have the Alcom EZ cargo trailer for sale that will get you and your stuff exactly where you need to go. It has an all-aluminum frame, which makes it durable for long trips across the country. The bonded exterior walls and tandem torsion axles are just a few of the great features we see within the construction of this particular cargo trailer.
If you have a smaller vehicle and you tend to stuff a lot of your belongings in the back, you may end up ruining the sides of your vehicle. This is where the cargo trailer comes in! Keep your vehicle safe from damage with one of our sleek black Alcom EZ cargo trailers.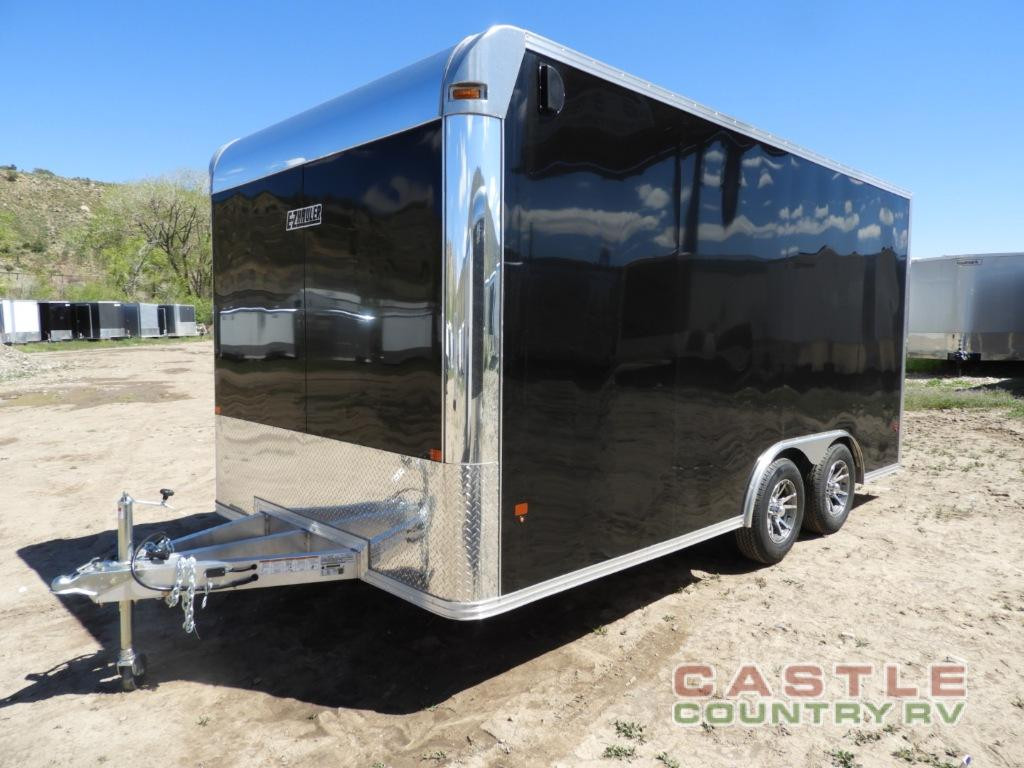 If you're looking for something even bigger than these trailers, take a look at our Haulmark cargo trailer! At 28ft in length, you'll have plenty of space for whatever you need. Whether you haul antiques across the country or you're moving a few cities away, this cargo trailer is conveniently spacious and gives your passengers in the car room to relax without feeling claustrophobic the whole trip. This cargo trailer has Plexcore floor decking and a 48″ beavertail, making it one of the best.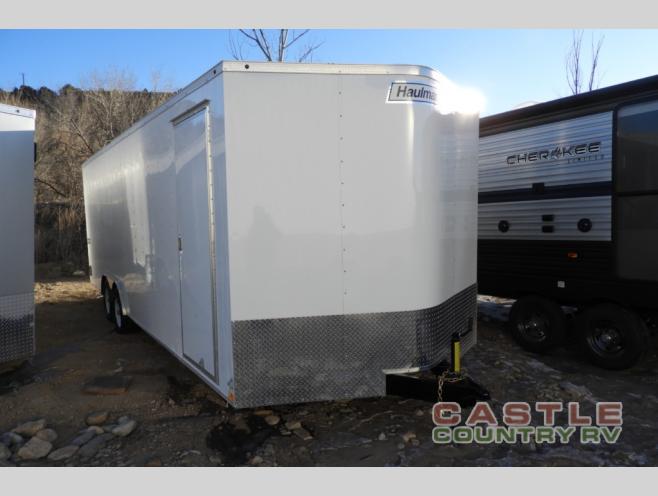 You will find exactly what you're looking for here at Castle Country RV. We've got a plethora of brands and models that are made for all unique situations. If you have any questions about our cargo trailers for sale, please contact us today. We love hearing from our customers!